Skip to Main Content
It looks like you're using Internet Explorer 11 or older. This website works best with modern browsers such as the latest versions of Chrome, Firefox, Safari, and Edge. If you continue with this browser, you may see unexpected results.
Fur Farming Worldwide
Fur Bans

Due to concerns on animal welfare and ethics, fur farming bans are increasingly widespread. More and more countries are phasing out fur farming or are adopting stricter regulations.

Anti-fur Campaigners Visit Spanish Parliament to Urge for a Ban on Fur Farming

On Thursday 5th May 2022, the Spanish Parliament formed the backdrop for an NGO event calling for a ban on fur production. Tu Abrigo Su Vida, a Spanish animal protection organisation, was joined – amongst others – by campaigners from Germany, China, Finland, the Netherlands and the United Kingdom.

The Global Fur Trade

Each year, millions of animals are killed across the globe to supply fur for the fashion industry. Some animals are caught from the wild by cruel traps, while others are raised in cramped cages on fur farms. With so many attractive and sensible alternatives available, fur is simply unnecessary. Even purchasing the tiniest bit of fur trim supports a cruel industry.
Map Fur Legislation
Perspectives: The Witness (documentary)
Click here for the 43 minute documentary by Tribe of Heart. - REQUIRED

In the award-winning documentary THE WITNESS, Eddie Lama explains how he feared and avoided animals for most of his life, until the love of a kitten opened his heart, inspiring him to rescue abandoned animals and bring his message of compassion to the streets of New York. With humor and sincerity, Eddie tells the story of his remarkable change in consciousness.
Leather
U.S. Legal

Leather is produced by transforming raw animal hides through the processes of cleaning, tanning and dying. Although the leather industry uses animal hides which are byproducts of the food industry, the demand for particular kinds of leather products has resulted in the wide scale poaching of animals just for their skin. The demand for leather made from exotic skins has even resulted in hunting of certain animals like snakes and crocodiles to near extinction.

U.S. Environmental Protection Agency Guidelines: Leather Tanning and Finishing

EPA promulgated the Leather Tanning and Finishing Effluent Guidelines and Standards (40 CFR Part 425) in 1974, and amended the regulation in 1977, 1982, 1988 and 1996. The regulatory requirements are incorporated into NPDES permits for , and permits or other control mechanisms for (see Pretreatment Program).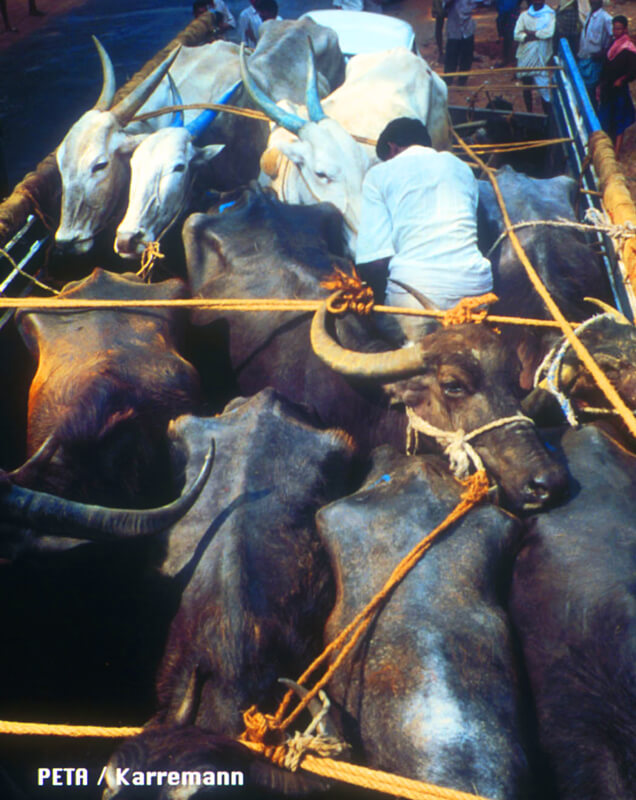 Selected Books from the Marvin Library
Investigations
Fur Industry Lies, 2020

The pursuit of fur-free fashion is nothing new. Advertisements from London in the late 1800's and early 1900s make it clear that there was a market for alternatives to fur on environmental and ethical grounds - and even a "Humane Dress League".
Dawn Watch: Animals in the Media and World News
The European Union and Animals Used for Clothing
The European Convention for the Protection of Animals Kept for Farming Purposes is the parent legislation to the many farming directives recently enacted in the EU. The Convention applies to animals bred for the production of food, wool skin or fur or for other farming purposes. This is important because these laws create consistent treatment of farm animals throughout all the EU member states.